Choose your license type
All prices listed are in US Dollars. The prices don't include tax, and depending on where you live, taxes will be added at the checkout.
All purchases are subject to our
terms and condition
.
30-day money-back guarantee:
We want all our customers to be satisfied with GD WebFonts Toolbox Pro, so, we offer refunds to any unsatisfied customers up to 30 days after the purchase was made. For more information, check out our
Refund Policy
.
Basic purchase information:
When you complete the purchase, your email will be used to identify the account on Dev4Press. If you don't have an account, it will be automatically created for you. You will be subscribed to transactional emails related to your account, the license, and downloads. From the account settings, you can control what emails you want to receive.
---
Fun Fact:
GD WebFonts Toolbox Pro had 1 major version released in the past 365 days.
---
Get access to all Dev4Press plugins and addons for WordPress (and all future plugins and addons, for as long as the Club license is active), and save more then 60% by joining the Dev4Press Plugins Club.
---
Frequently Asked Questions
Can I continue to use plugin after the license expires?
Yes, if you decide not to renew your license, you can continue to use last plugin version you have downloaded for as long as you like. You will loose access to plugin updates, support, and documentation. If you later decide that you need new plugin version or access to support, you can purchase plugin license again.
What are the system requirements?
System requirements are listed on the dedicated page, and they are for the latest version of the plugin. System requirements for this plugin are listed
here
. Make sure to check out this information before you decide on purchasing the plugin.
Can I use the plugin on the development site too?
Yes. License refers to live websites, but in the same time, you can use the plugin in the development/test/staging environment too.
What do I get with the purchase?
License grants you access to support forums, knowledge base, and plugin download (including additional files available for some plugins). One Year license is valid for a period of 12 months (and you can renew it), subscription license is valid for as long as the subscription lasts, and lifetime license doesn't expire.
Do you offer demo or trial version of the plugin?
No. But, you can always request access to live demo website that can be blank or a copy of preconfigured demo website (depending on the plugin). To request demo website, use the
Request Demo
form.
I have some additional questions, how can I ask them?
Feel free to ask anything you need to know about this plugin and any other of Dev4Press products. To do that, use the
Contact form
.
More getting started FAQ
Will this plugin work on WordPress.com hosted websites?
Yes and No. WordPress.com is a closed system and you are not allowed to install plugins there on your own. To use this plugin you need to have your own hosting setup for WordPress. But, WordPress.com Business accounts can install plugins, and you will be able to install Dev4Press plugins too, but there is no guarantee that each plugin will work there.
What payment methods are supported?
All purchases are handled by
MyCommerce / ShareIt
and they accept many types of payment: PayPal, credit cards (Visa, MasterCard, American Express, Diners Club, and JCB), wire transfer, check, cash by mail, PayU, GiroPay, UnionPay, iDeal.... Some of the payment methods availability depends on your country of residence.
What about taxes?
All prices are listed without tax. For some countries, a tax will be added to total price. European Union (EU) requires adding of VAT to all purchases made over the Internet for digital goods, and this tax depends on the country of residence for the buyer and it ranges from 18% to 25%. If you have EU VAT tax number (all EU companies can get this number), you can enter the code during checkout for a 0% tax. Many other countries require some form of tax added to the puchase price. List of all taxes currently in effect are listed
here
.
How can I use discount coupons?
If you have the discount coupon, you can use it on the checkout page. Coupons usually have expiry dates, and if the coupon is old or invalid you will be notified. You can use only one coupon at the time. Coupons can't be used for cross purchased items and license renewals (renewals have own discount coupons).
Will I be notified once the license is ready?
Once the purchase is completed, ShareIt will notify Dev4Press website (this can take up to couple of hours, but in most cases it will be done in a couple of minutes) that will created new account (if you are new customer), and send you login info along with email about the plugin you purchased. If payment processing takes too long, send us the email and include ShareIt purchase ID, email you used and plugin you purchased as well as payment method. Processing depending on payment and your bank, so please, be patient. ShareIt confirmation email usually contains processing estimate time.
Can I upgrade existing license?
Yes, you can upgrade at any time from your user account dashboard. There are few upgrade methods available: upgrade to the same product higher licence tier, or upgrade to the club license. And, you can also upgrade more then one plugin to the club license.
More purchase related FAQ
More renewal related FAQ
Testimonials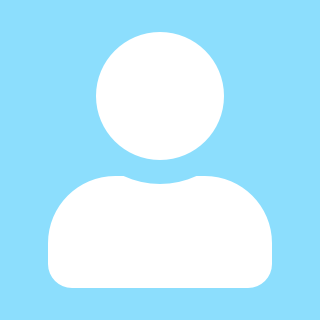 Full marks! I have been struggling with out-going emails exceeding my ISP-imposed limit and looked for a plugin to queue them. I was delighted to find this, as I have had very good experience of Dev4Press plugins. The quality of these plugins is excellent and Milan's support exemplary. Some teething problems were resolved within 24 hours. It does exactly what I need and is working beautifully. Not only does it queue the emails but it has the tools to administer it and manage queues etc all in the Dev4Press style. Thank you.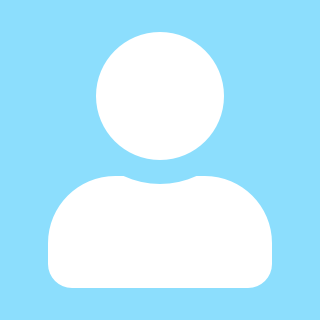 We use this plugin for a while now and are absolutely satisfied. No worries, no issues, just works as expected. Wish we could use all the features available, but that's definitely impossible for one single site. Absolute recommendation. Great!
Outstanding products backed by unmatched support. Worth every euro penny paid for it.
Secure Payments
All payments are securely handled by
MyCommerce® - A Digital River Company
Payments can be made using wide range of methods. Additional methods (Wire Transfer, GiroPay, UnionPay, PayU...) are available in some countries only. Where supported, payments can be made in local currency.