Choose your license type
All prices listed are in US Dollars. The prices don't include tax, and depending on where you live, taxes will be added at the checkout.
All purchases are subject to our
terms and condition
.
Basic purchase information
When you complete the purchase, your email will be used to identify the account on Dev4Press. If you don't have an account, it will be automatically created for you. You will be subscribed to transactional emails related to your account, the license, and downloads. From the account settings, you can control what emails you want to receive.
30-day money-back guarantee
We want all our customers to be satisfied with GD Quantum Theme Pro for bbPress, so, we offer refunds to any unsatisfied customers up to 30 days after the purchase was made. For more information, check out our
Refund Policy
.
Fun Fact
GD Quantum Theme Pro for bbPress had 4 major versions and 3 minor versions released in the past 365 days.
This plugin belongs to the
bbPress Plugins Club
. Buy bbPress Plugins Club License, and get all 6 current Pro bbPress plugins (GD bbPress Toolbox Pro, GD Power Search Pro, GD Quantum Theme Pro, GD Forum Notices Pro, GD Topic Polls Pro and GD Topic Prefix Pro) and any future bbPress plugins (for as long as the Club license is active).
Get access to all Dev4Press plugins and addons for WordPress (and all future plugins and addons, for as long as the Club license is active), and save more then 60% by joining the Dev4Press Plugins Club.
---
Frequently Asked Questions
Can I continue to use plugin after the license expires?

Yes, if you decide not to renew your license, you can continue to use the last plugin version you have downloaded for as long as you like. You will lose access to plugin updates, support, and documentation. If you later decide that you need a new plugin version or access to support, you can purchase a plugin license again.
Can I use the plugin on the development site too?

Yes. License limits use of the plugin for live websites, but at the same time, you can use the plugin in the development/test/staging environment too.
What do I get with the purchase?

License grants you access to support forums, knowledge base, and plugin download (including additional files available for some plugins). One Year license is valid for a period of 12 months (and you can renew it), a subscription license is valid for as long as the subscription lasts, and a lifetime license doesn't expire.
Do you offer demo or trial version of the plugin?

No. But, you can always request access to a live demo website that can be blank or a copy of a pre-configured demo website (depending on the plugin). To request a demo website, use the Request Demo Form.
Will this plugin work on WordPress.com hosted websites?

Yes and No. WordPress.com is a closed system and you are not allowed to install plugins there on your own. To use this plugin you need to have your own hosting setup for WordPress. But, WordPress.com Business accounts can install plugins, and you will be able to install Dev4Press plugins too, but there is no guarantee that each plugin will work there.
What payment methods are supported?

All purchases are handled by MyCommerce / ShareIt and they accept many types of payment: PayPal, credit cards (Visa, MasterCard, American Express, Diners Club, and JCB), wire transfer, check, cash by mail, PayU, GiroPay, UnionPay, iDeal... Some of the payment methods' availability depends on your country of residence.
What about taxes?

All prices are listed without tax. For some countries, a tax will be added to the total price. European Union (EU) requires adding VAT to all purchases made over the Internet for digital goods, and this tax depends on the country of residence for the buyer and it ranges from 5% to 25%. If you have an EU VAT tax number (all EU companies can get this number), you can enter the code during checkout for a 0% tax. Many other countries require some form of tax added to the purchase price. A list of all taxes currently in effect is listed here.
How can I use discount coupons?

If you have the discount coupon, you can use it on the checkout page. Coupons usually have expiry dates, and if the coupon is old or invalid you will be notified. You can use only one coupon at a time. Coupons can't be used for cross-purchased items and license renewals (renewals have their own discount coupons).
Will I be notified once the license is ready?

Once the purchase is completed, ShareIt will notify the Dev4Press website (this can take up to a couple of hours, but in most cases, it will be done in a couple of minutes) that will create a new account (if you are a new customer), and send you login info along with email about the plugin you purchased. If payment processing takes too long, send us the email and include ShareIt purchase ID, email you used, and plugin you purchased as well as payment method. Processing depending on payment and your bank, so please, be patient. ShareIt confirmation email usually contains processing estimate time.
Can I upgrade existing license?

Yes, you can upgrade at any time from your user account dashboard. There are few upgrade methods available: upgrade to the same product higher license tier, or upgrade to the club license. And, you can also upgrade more than one plugin to the club license.
Can I downgrade my license?

No. You can wait for the license to expire, and then purchase new license.
Testimonials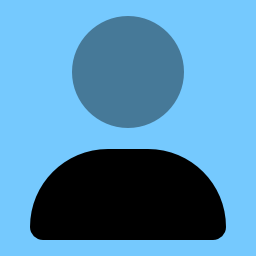 The Quantum theme really helped with my users accessing the forum from mobile devices. I tried a lot of free solutions but none of them worked well enough.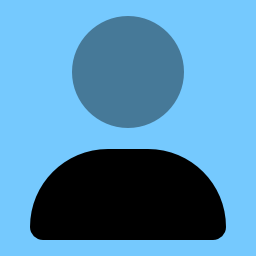 Great, comprehensive plugin
After replacing and old VBulletin forum with BBPress, we purchased the GD bbPress Toolbox Pro plugin and have been impressed by the granular configuration options and excellent support from its developer, who always responds quickly and has even made small changes to the plugin itself just to meet our needs. Highly recommended.
All payments are securely handled by
MyCommerce® - A Digital River Company
MyCommerce is official seller for Dev4Press plugins and clubs licenses, and the invoices are issued by Digital River GMbH. More information is available in our Terms and Conditions.
Additional payments methods (Wire Transfer, GiroPay, UnionPay, PayU...) are available in some countries only. Where supported, payments can be made in local currency.
Subscription cancellation request for German customers (This link works only when accessed from Germany): MyCommerce Subscription Cancellation Request